Hello, I am Amit Gawande.
I'm a software developer by profession and a casual blogger by interest. I work at & live in Pune, a city in the western part of India. As per Wikipedia, it has been ranked "the most liveable city in India". I don't deny it.
My love for blogging started in early 2007, though I was at my productive writing best during 2009-10. I am a technology enthusiast who likes to keep a tab on advances in the technology world.
I also have a passion for writing fiction; it allows me to kindle the creative part of my heart, which I tend to lock down, unintentionally, due to the hectic work-life.
I have published 2079 posts with 241423 words (that's almost 5 novellas) since October, 2005.
My Few Noteworthy Interests
Colophon
This site is published with Hugo and Micro.blog. The overall look and feel are themed with the theme Paper, which I ported from Hugo to Micro.blog. It is available in the official plug-in directory. This site has hopped through many platforms, way more than what I am proud of. You can read through the archives if interested.
A Few Books I Recommend
A Man Called Ove: A Novel
by Fredrik Backman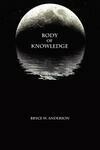 Body of Knowledge
by Bryce Anderson

And Then There Were None
by Agatha Christie
On Writing: A Memoir of the Craft
by Stephen King
Astrophysics for People in a Hurry
by Neil deGrasse Tyson
Four Thousand Weeks: Time Management for Mortals
by Oliver Burkeman